Tersa Earth Innovation and Trigteq LLC inked a Memorandum of Understanding agreement Monday, March 6 that will see the two firms work together toward applying Tersa technology to mine sites in all of Trigteq's operating markets in Central Asia, Korea, China and Mongolia.
Said Tersa CEO and co-founder Vikramaditya G. Yadav, Ph.D., P.Eng.: "It is an honour to unite with Trigteq to pursue this recognition of Tersa's game-changing, all-in-one solution for metal recovery, water treatment, and carbon abatement."
Trigteq CEO and founder Tsolmon Gonchig signed the MOU on behalf of his firm, stating: "We have determined that there may be opportunities for a business relationship and common understanding regarding Trigteq's potential role in the adoption of Tersa's patented technology."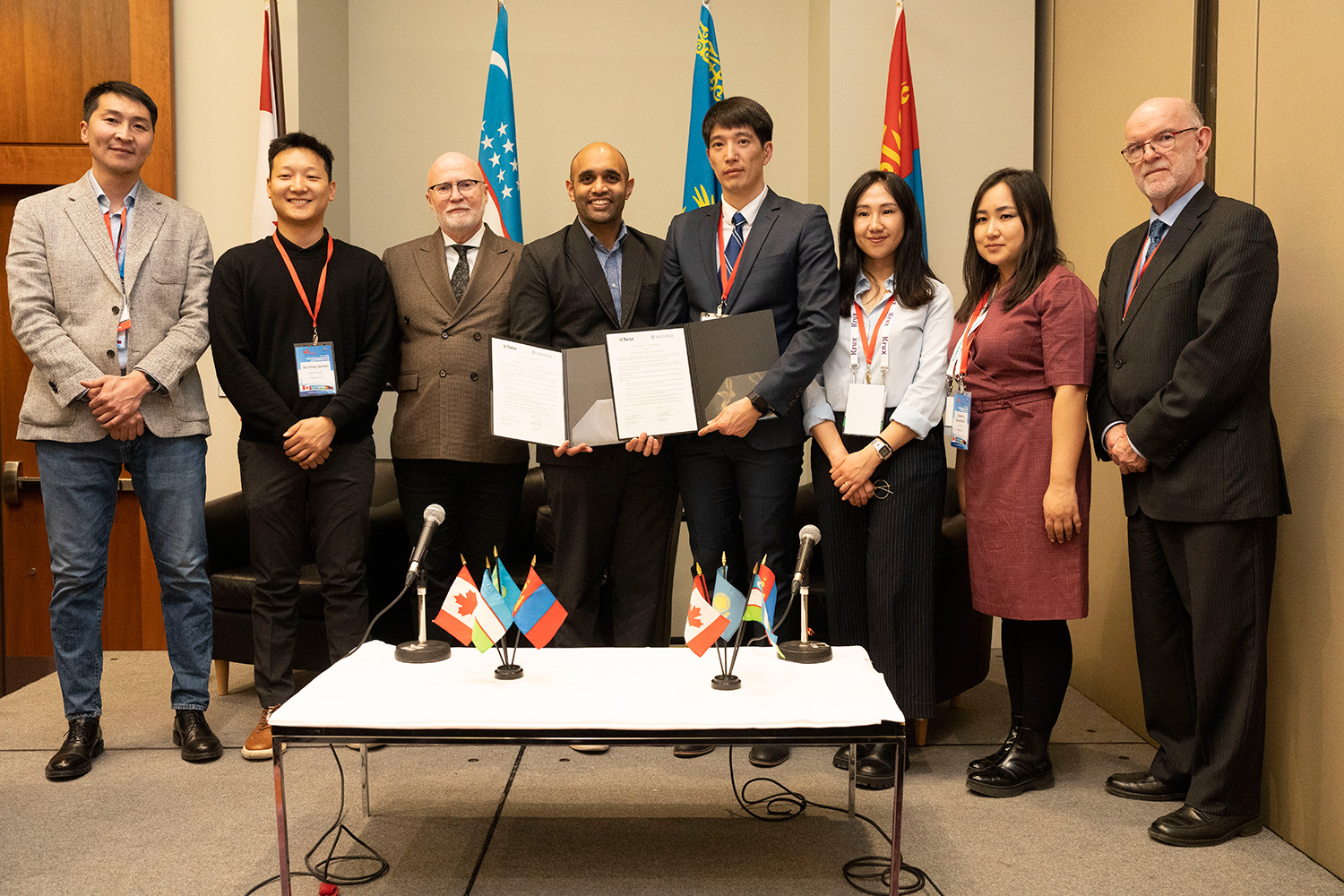 With a US patent already granted, Tersa is well on its way to revolutionizing the mining industry and making sustainability a no-brainer for businesses.
The MOU was signed during the annual Prospectors & Developers Association of Canada (PDAC) conference in Toronto, at the end of an afternoon session hosted by the Canada-Eurasia Chamber of Commerce (CECC, formerly CERBA), a promoter of Canadian business and industrial expertise in Eurasian and Central Asia markets.