The Seequent line of geological solutions are world leading, integrated subsurface software, that allows you to make critical, strategic decisions across the lifecycle of your mining operations. Feel free to explore our selection of Seequent products below.
Leapfrog Geo
Leapfrog Geo offers tools crafted for geologists and logical workflows that save time and frustration and shortens training times. Users can learn the fundamentals in just a few days and quickly become proficient, allowing faster modelling and making more time for scientific analysis. Leapfrog Geo allows you to rapidly visualise your data in 3D to bring clarity and understanding.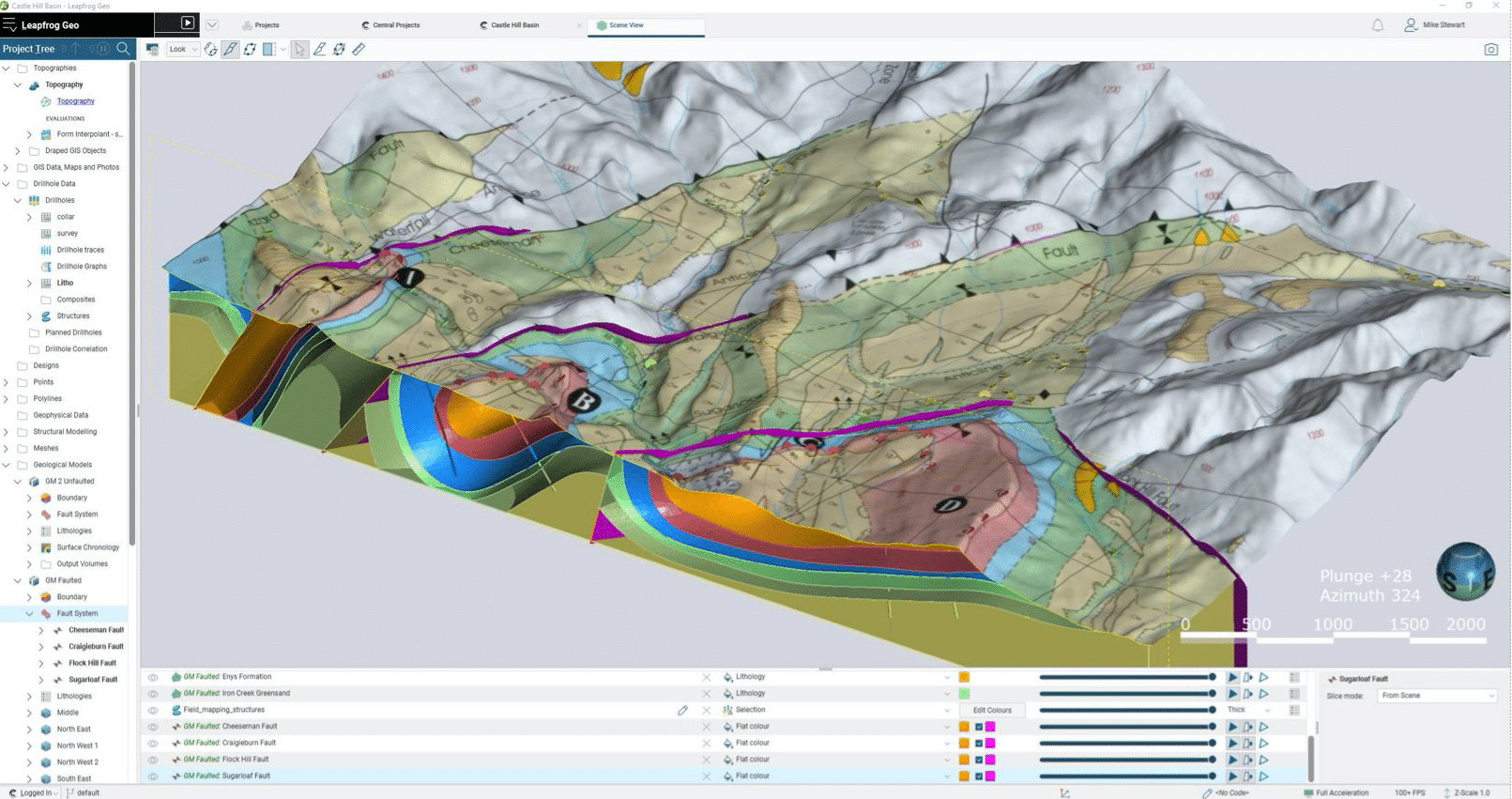 Build complex geological models rapidly from drillhole data, structural data, points, polylines, and meshes in the project.
Easily build isosurfaces from drillholes and point data. See visual trends in the data and continuity in surfaces. Advance understanding with rapid first-pass visualisation of patterns in numeric data. Interactive 2D and 3D visualisation tools aid in analysing your data and spotting correlations and patterns. View a model from any angle, discover trends, and detect errors.
Easily build block models in 3D and keep them up-to-date. When coupled with optional extension Leapfrog Edge it provides a complete resource estimation solution.
Leapfrog EDGE
Combine the visual insights from your 3D Leapfrog models with the industry-standard resource estimation tools you need most – in a streamlined, flexible workflow.
Fully integrate your resource estimation workflow with your geological modelling. Refine or add data at any stage and the changes flow downstream from the geological model to the resource model and everywhere in between.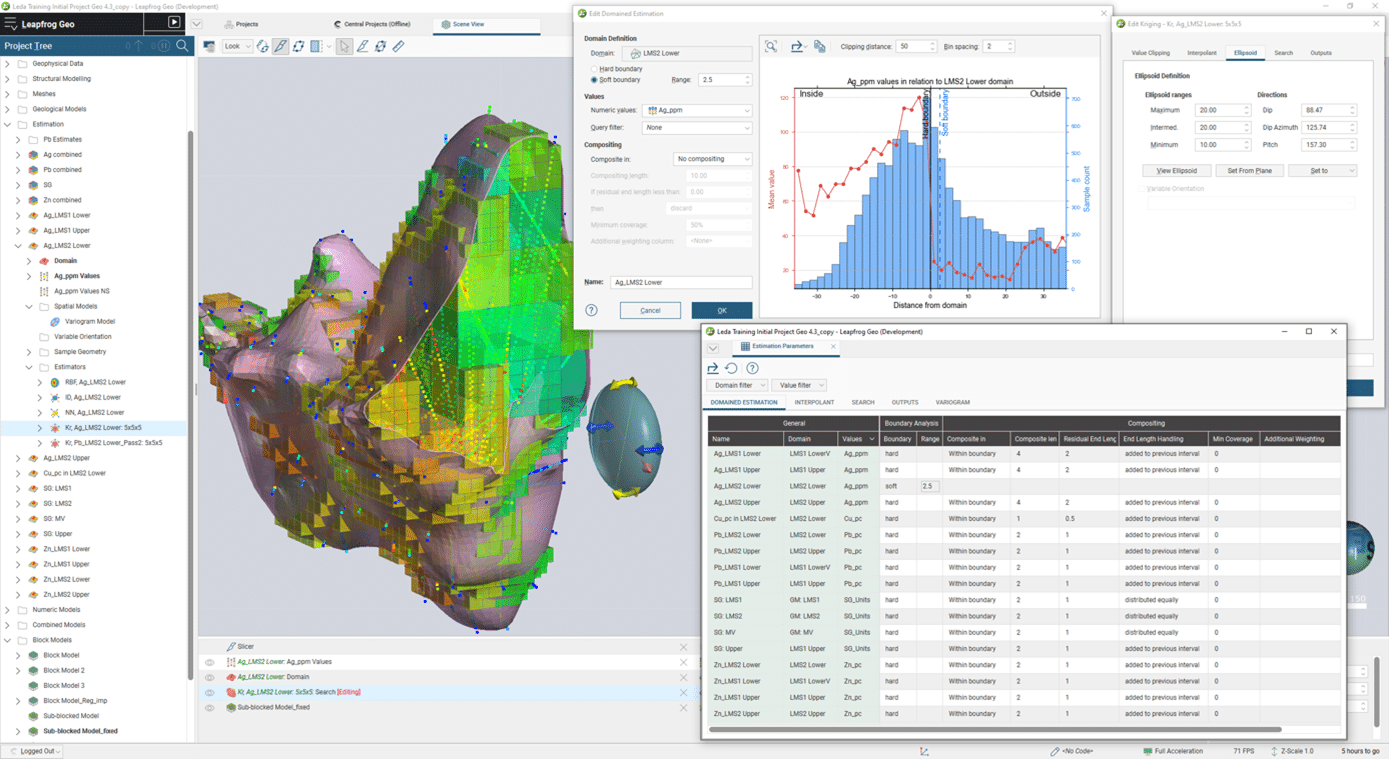 Work with data using highly visual tools, such as domained estimation object with boundary analysis, variable orientation, resource reporting, and variography block interrogation.
Intuitive, flexible workflows and uncluttered workspaces accelerate the resource modelling learning curve. Hand off block models easily to other teams in common industry file formats.
Visualise and interact with your data throughout your resource estimation process. Iterate rapidly and see the results in 3D to gain new insights and guide decision making.
Share cross sections, videos, and interactive 3D models with non-technical stakeholders to help them understand your insights.
Please contact us directly for any enquiries or to view the full product range using the contact form below: